Join us
at EPIC in barrio ensanche, Valencia and let us guide you through a whole host of classes designed to improve your fitness, strength and overall wellbeing
we've made sure that all our workouts work for you, no matter beginner to advanced, we have you covered
classes from 07:00 to 22:00
classes adaptable to every level
over 90 classes every week
different workout every day
Bootcamp
Prepare to test your endurance as you tackle the cardio killers that are the assault bike, rower, SkiErg and Assault AirRunner. Get down with weight sequences, the ultimate playground for bodyweight, dumbbell, kettlebell and pull up bar moves.
Designed to work your full body, boost your fitness and endurance, and build and tone muscle, for a complete sweat inducing session.
First timer?

we have you covered
how to

prepare
stay hydrated
sweating is part of the fun, but dehydration isn't, so drink plenty of fluids beforehand.
what to wear
keep it light and keep it tight too if you prefer, just make sure you're comfortable.
make sure you bring indoor shoes that will keep you stable and supported.
check-in
for your first session we recommend you arrive 15 minutes beforehand, our team will be ready to welcome you.
we're here to make sure you get the most out of every session with us, our team will be there to show you around and to get you started.
book again
we can't wait to see you for another workout!
any doubts?
pass by reception and our team will be more than happy to answer any final questions you have.
you can also check our
FAQ
.
About EPIC
EPIC was created for fitness followers and fanatics who need to make the most of their time and still want the ultimate fitness experience.
we decided it was time to shake up the industry for an audience that wanted a boutique workout experience - it was time for a EPIC.
our workouts let you see hard work pay off in real-time, leaving you feeling invincible and firing up your endorphins like the best night of your life with a collective of like-minded fitness fanatics by your side.
gel & shampoo
phone chargers
air conditioning
lockers
hair drier & straighteners
chill-out zone
you love them
Trainers
you hate them
the people you love to hate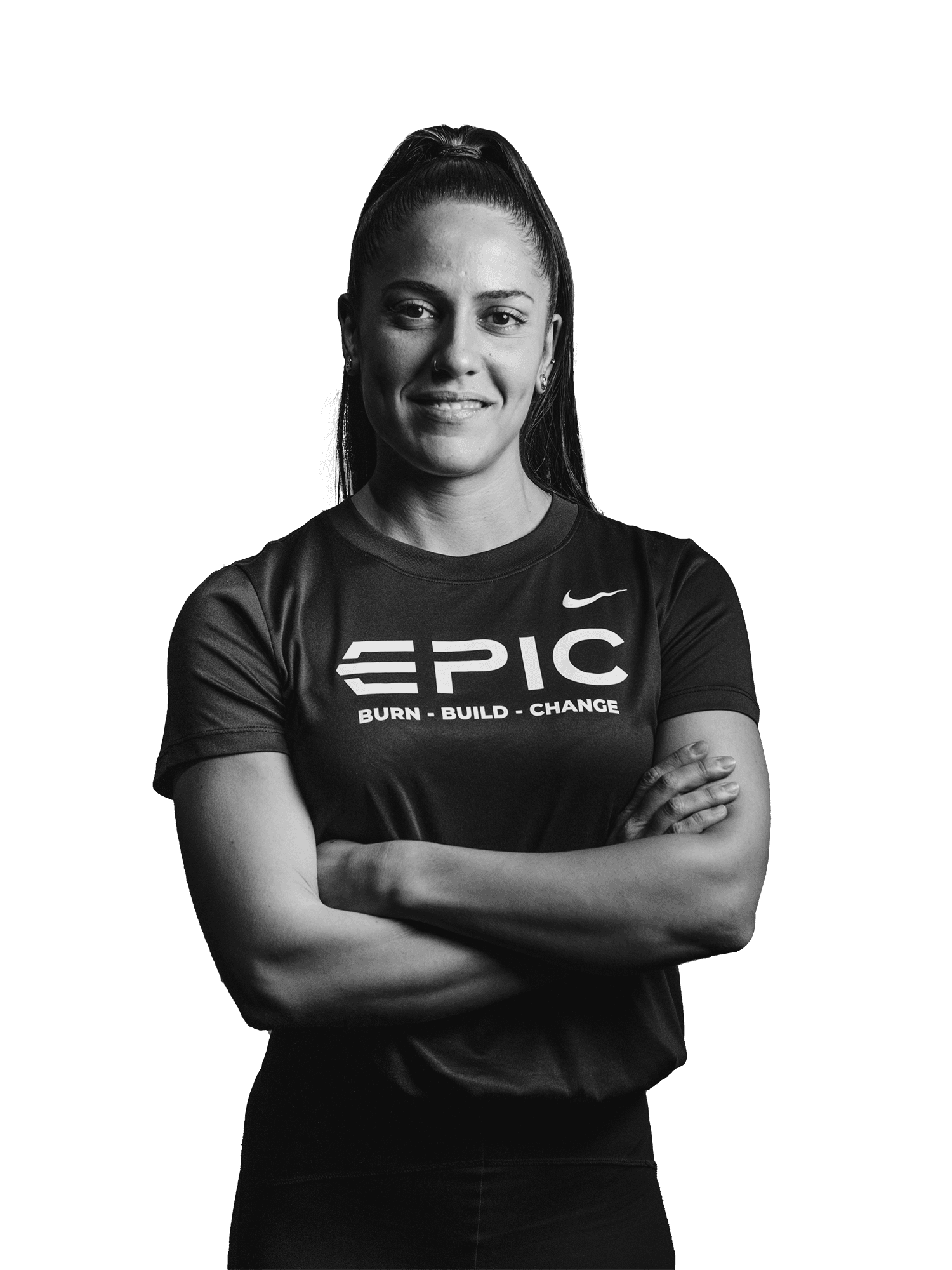 loving the challenge every time I teach
we are not just a studio, we are a
community
"Best place to train in Valencia center. The communication with the trainers is very good, they can adapt the workout to injuries or beginner level.
Great atmosphere and the place is always clean.
I recommend it to everybody."
Guille
Contact
got any questions?
give us a call or fill the form below